Cigarette Filter Making Machines
Filter cigarette smokers are always expecting new products. For manufacturers, this means having to offer filters with specific and distinctive properties. Marsons Group helps you meet these criteria. Whether producing standard filters or special products such as capsule or hollow filters, our equipment features maximum automation, outstanding quality and high flexibility.
Contact Us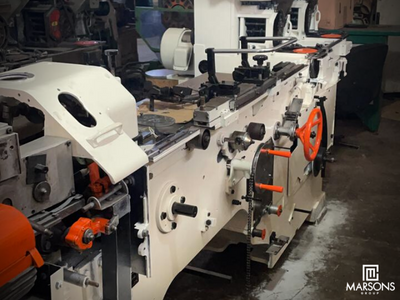 Filter Combiner
KDF-2 Filter Maker
Contact Us
Marson's Group
is perceived universally as a leading manufacturer of premium quality cigarettes, filter and tobacco machines with modern facilities equipped under one roof to give the best cigarette machines, filter machines, tobacco processing machines, green leaf threshing machines, and parts for tobacco industry.
Facebook-f
Linkedin
Instagram